Accelerating Development of Microbiome-Based Therapies
Our goal is to improve human health by diagnosing, treating, and preventing diseases associated with the human microbiome. Our current target is Inflammatory Bowel Disease, including ulcerative colitis and Crohn's Disease, that affects an estimated 3.1 million, or 1.3%, of U.S. adults according to the CDC. With additional funding, we can target other microbiome-associated diseases through expansion of our research platform.
Our Model
We develop non-invasive ways to monitor individuals for signs of disease, and precision methods to manipulate the microbiome to restore health.
We do this by fostering high-risk translational research designed to positively impact patient lives, and collaborating on clinical studies to reveal how the microbiome impacts human physiology, immune system, metabolome, and the course of disease. Supporting all of our efforts is a strong foundation of resources: our Microbial Omics Core Facility, Data Analysis Pipeline, and the Broad Microbiome Strain Library.
Supporting pioneering translational and clinical microbiome research
Latest Discoveries
Article Summary: Jiang X, Hall AB, et al. Invertons mediate phase variable antibiotic resistance and interhost adaptation in gut bacteria. Science. Online January 10, 2019.
by Katie E Golden, MD
Abstract
The gut microbiome, and its impact on human health and disease, is gaining traction in the research and medical community as an exciting potential for future therapeutics. Disease prevention and advanced therapies will rely on a fundamental understanding of the bacterial mechanisms that guide gut colonization.  In a newly published study by Jiang et.al. in Science, researchers from the Center for Microbiome Informatics and Therapeutics, MIT and the Broad Institute, examine bacterial and host interactions with a fresh lens, and take a closer look at how a mechanism called phase variation guides bacterial adaptation and colonization in the human gut.
---
Who We Are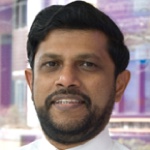 Co-Director, Ramnik Xavier, MD, Ph.D.
Dr. Xavier is Chief of the Division of Gastroenterology at Massachusetts General Hospital; Kurt Isselbacher Professor of Medicine, Harvard Medical School; and Senior Associate Member of the Broad Institute. In addition to his duties as a clinical gastroenterologist, he teaches medical students, residents in medicine, and gastroenterology fellows rotating through the Crohn's Colitis Center at MGH. Dr. Xavier's research combines basic science with translational approaches to study Crohn's disease and ulcerative colitis. He directs the Center for the Study of Inflammatory Bowel Disease, a NIH-funded multidisciplinary program established to identify fundamental mechanisms underlying Crohn's disease and ulcerative colitis, and co-leads an investigation to identify connections between the microbiome and inflammatory bowel disease, a project that is part of the second phase of the Human Microbiome Project (HMP), an NIH initiative first launched in 2008.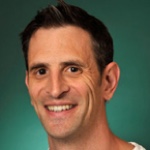 Co-Director, Eric Alm, Ph.D.
Dr. Alm is Professor of Biological Engineering at MIT. Dr. Alm's research uses complementary computational and experimental methods to engineer the human microbiome, including data science, quantitative analysis, and novel molecular techniques. More broadly, the Alm lab emphasizes a systems-level approach to answering questions and solving problems in microbial ecology that have the potential to improve human health, develop sound bioremediation strategies, and uncover the global history of microbes. Dr. Alm also serves on the Board of Directors for the non-profit stool bank, OpenBiome, and clinical-stage biopharmaceutical company Finch Therapeutics.
Assistant Director, Victoria Mountain, Ph.D.
Vicki Mountain is the Assistant Director of the Center for Microbiome Informatics and Therapeutics. Before joining MIT, Dr. Mountain had an extensive career in scientific publishing spanning time as Senior Editor at Cell press, Medical writer at EBSCO Health, as well as an independent publications writer and editor working for the American Chemical Society, Max-Planck Institute, and biotech start-ups. She has a B.Sc. from the University of Glasgow, U.K., and a Ph.D. in Biochemistry from Dartmouth Medical School.
---
Get Involved By…
Donating! Contact Vicki Mountain at vjm@mit.edu to discuss how to support research at The Center for Microbiome Informatics and Therapeutics
Apply for an Award! Researchers are invited to submit a proposal for an Innovation or Pilot Award in response to out Fall 2018 Request for Applications. Details will be announced here in September.
Collaborate! Clinicians can apply for a clinical collaboration by contacting Vicki Mountain at vjm@mit.edu for more information. To be considered for collaborative support a clinical study must be based in New England and must have enrolled at least 30% of subjects.