Leadership
Eric Alm
CMIT Director
Eric Alm is a Professor of Biological Engineering at MIT and an Institute Member of the Broad Institute. His research uses complementary computational and experimental methods to engineer the human microbiome, including data science, quantitative analysis, and novel molecular techniques. More broadly, he is interested in using technology to personalize medicine and improve public health. His laboratory has helped to start several companies and non-profit organizations dedicated to translating research findings into the real world solutions, including OpenBiome, Finch Therapeutics, Biobot Analytics, and the Global Microbiome Conservancy.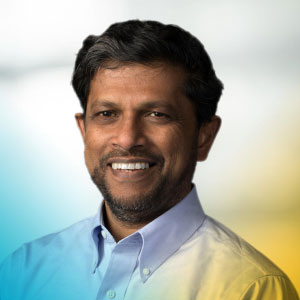 Ramnik Xavier
CMIT Director
Ramnik Xavier, M.D, is the Kurt Isselbacher Professor of Medicine at Harvard Medical School, Director of the Center for Computational and Integrative Biology, Core Faculty of the Molecular Biology Department at Massachusetts General Hospital, and Core Institute Member and Co-Director of the Infectious Disease and Microbiome Program at the Broad Institute. Stemming from his initial interest in how Inflammatory Bowel Disease develops, his research programs now integrate novel genetic, molecular, and biochemical approaches to understand gut mucosal homeostasis and inflammation. This has led to a broader interest in the role of intestinal health in human health and disease.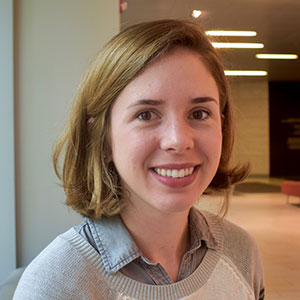 Shelby Doyle
CMIT Program Manager

Shelby Doyle, Ph.D., is the Program Manager for the Center for Microbiome Informatics and Therapeutics. Her technical training in chemical biology and therapeutic development led to an interest in the ecosystem required to bridge innovation to impact. A member of the MIT community since 2014, she brings to CMIT a diversity of experiences in science communication, STEM education, and science policy. Working closely with Drs. Alm and Xavier, she oversees scientific operations for CMIT translational research and clinical programs, supports student outreach and educational programs for trainees, and contributes to the long-term strategy for translating CMIT-supported microbiome research to the clinic.
Steering Committee
Eric Alm
Co-Director of the Center for Microbiome Informatics and Therapeutics, Professor of Biological Engineering, Institute Member Broad Institute

Arup Chakraborty
Core Faculty of the Institute of Medical Engineering and Science, MIT

James Collins
Core Faculty of the Institute of Medical Engineering and Science, MIT

Douglas Lauffenburger
Head of the Department of Biological Engineering, MIT

Vicki Mountain
Former Assistant Director, Center for Microbiome Informatics and Therapeutics

Neil Rasmussen
Founder of the Center for Microbiome Informatics and Therapeutics, and the Neil and Anna Rasmussen Foundation

Arlene Sharpe
Chair of the Department of Immunology, Harvard Medical School

Aviv Regev
Chair of the Faculty and Core Member, Broad Institute

Ramnik Xavier
Co-Director of the Center for Microbiome Informatics and Therapeutics, Core Faculty Broad Institute, Director CCIB & CSIBD at Massachusetts General Hospital